A technology developed at the Federal University of Minas Gerais (UFMG) offers an alternative to exploit the ore tailings stored in dams in Brazil similar to those that broke in Mariana and Brumadinho and threaten Barão de Cocais.
The experimental research was able to transform the waste into a kind of cement – pozolana – in sand and pigment. The products have already proved useful as a base of concrete, mortar and ore pellets and can be applied in civil construction, road paving and also in agriculture.
"Everything in the ore dams can become a product. The proposal is to have a complete sustainable system in the mining chain. This is technically and economically feasible, "says researcher Evandro Moraes da Gama, who coordinates the Geotechnology and Geomaterials Laboratory of the Sustainable Production Center of UFMG in Pedro Leopoldo.
In the experimental plant it is possible to see bricks, floor tiles and blocks, besides the base product, pozolana – a powder similar to conventional cement, but which has the advantage of being colored according to the characteristic of the ore: red, orange , ocher and brown.
In the place, to illustrate the potential of use, a red house, of 46 m2 was constructed, with materials developed from pozolana. According to Gama, its cost equals 1/3 of a house of the same size made with conventional products.
The researcher says that the miners would not need to take care directly of the production, but to establish partnerships with other companies to operate reuse plants in the mining area. He believes that such a plant would need an area of ​​at most 2 km2.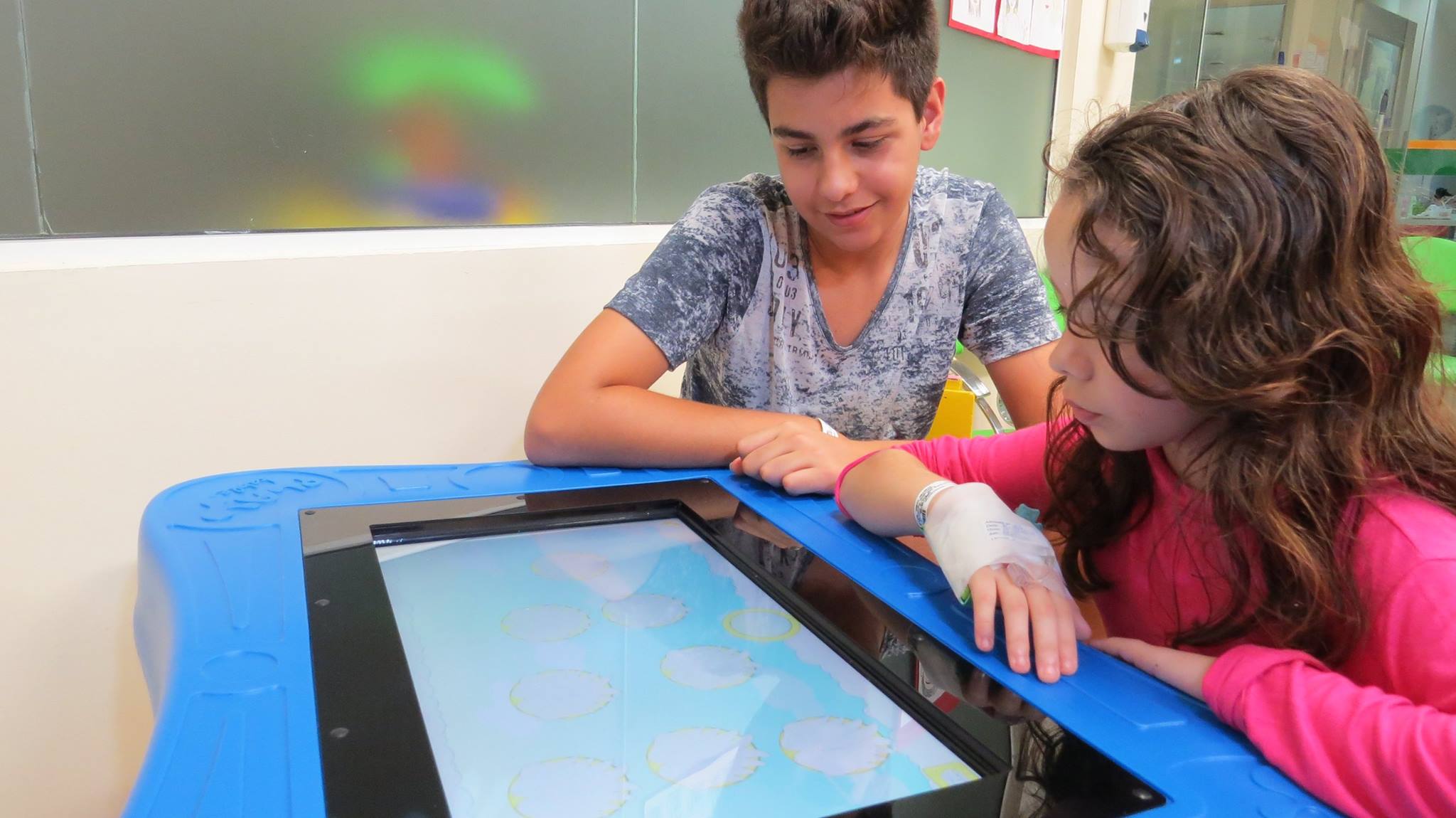 He says pozzolana could also be mixed with traditional cement. "The cement is made with limestone, which needs to be explored. Instead of doing this every day, it is possible to mix cement with pozzolana. This would save on explosives, the production of limestone – which is in caves and is environmentally difficult to control – and still take advantage of the waste from the mining, "he says.
Reduction of tailings
Gama made a study with the National Mining Agency (ANM) in which he calculated the impact that product generation from tailings could have on the volume of material currently put into dams. For the period from 2014 to 2039, he estimated that the use could promote a reduction of 42% of the tailings. It is expected that about 11 billion tons of tailings will be generated in the period.
"There would have to be incentives from the government for this, as it does in other countries. The Chinese porcelain tile we buy in Brazil is made with ore tailings, "he exemplifies. According to Moraes, 25% of China's tailings saw other products.
The project at UFMG began about four years ago and had funding from the mining university itself and from the Foundation for Research Support of the State of Minas Gerais (Fapemig). "Vale and Samarco are members of the product patent, they just do not use it because they do not want to. They say that social status does not allow us to do anything other than iron. "
He argues that this type of action is in mitigating and compensatory measures after the recent disasters. "The northern region of Minas Gerais, for example, is very lacking in pavement and pavement. If you take the tailings from the Vale that are all deposited, dry it, put it in wagons, take it there and set up processing plants to make pozzolana, sand and the artificial aggregate, whoever is there producing block or pavement could use this material in the local productive chain, at a much cheaper cost, favoring the industrial sector in a needy area. "
According to Gama, data from the Brazilian Institute of Geography and Statistics (IBGE) show that 17 cities in the north of Minas, such as Janaúba, Jaíba and Monte Azul, now have a demand for pavement of 1.67 million square meters, in addition to paving 4,200 km of roads. According to the researcher's calculations, the 50 million cubic meters stored in the Vale dams around Brumadinho and possibly subject to decommissioning could be used to supply the need.
Gama said he is developing a project to be referred to the state government. "That would help even Vale. It will clear the area of ​​her, will grow another. What he killed in Brumadinho could build and bring development to the north of the state. "He argues that such a measure could enter into an eventual term of conduct adjustment (TAC). "They will have to take these tailings. What are you going to do? Send to the Moon? "
Meaningless
The researcher, who at other moments in his career helped design many dams, says that today they no longer make sense. If Mariana did not cause this change, she says, mining now has to be rethought. "Everybody has to contribute to rethinking, creating a new economy of the Country, of recycling, of sustainability. It is so arduous to live in a mining area where there is no alternative. It needs a little more sensitivity. "
Proposed by the State, Vale did not specifically position itself on the alternatives developed at UFMG. He said by means of a note that "he has already presented to the Brazilian authorities a plan to accelerate the de-characterization of all his dams built by the upstream damping method" and this plan has the objective of discharging structures such as tailings dams to reintegrate them to the environment. "Rejects are already recovered and incorporated into mineral production," the company said.
'Day D'
On the eve of the date considered the boundary for the containment wall, the slope of the Gongo Soco mine (MG) is below, the city of Barão de Cocais (MG) was divided. While some of the locals were busy boxing their belongings and being in a position to flee the mud of tailings, others preferred to follow life normally – to the point of celebrating a wedding at the Sanctuary of St. John the Baptist, the city's main church.
Sanctuary speakers were fired in the afternoon, but there was no rush or confusion. Instead of the warning saying that the dam collapsed, they touched the notes of the Bridal March. At 5:11 pm, the bride, all in white and veiled, dragged herself on the floor, and walked smiling to the altar. "The wedding was marked a year ago, it was an absurd coincidence to be on this day," said Jose Gervison, 30, his brother-in-law's brother-in-law.
The joy of the wedding party contrasted with the concern of the packer Creuza Camilo, who celebrates today's birthday, the day predicted for the slope to collapse. She will turn 38, but she gave up celebrating. "I do not even want to mess with this birthday, you know? Our heads are not good, "he says.
Creuza lives in an apparent brick house, flanked by half a dozen banana trees, in the neighborhood of João Paulo, considered an area of ​​risk. Also live there the husband, a son and the mother, Maria Camilo, of 78 years. "I pray every day and pray to God that nothing will happen."
The slope of the Gongo Soco mine, which used to slip about 10 cm per year, on average, has been progressing faster and faster. At the beginning of the week, the structure moved 7 centimeters per day. On Friday, it rose to 16 centimeters. Already yesterday, reached the mark of 18 centimeters at the most critical points, according to the National Mining Agency (ANM).
Although authorities already begin to say that it is not possible to establish the exact day, the break of the slope is taken for granted. The prediction was that it would occur until this Sunday, opening two possible scenarios. At best, the structure slips slowly and is retained in the pit of the mine, without causing great impacts to residents of Barão de Cocais and the region. At worst, the fall causes a seismic shock that blows up the tailings dam, located 1.5 kilometers away. This risk is between 10% and 15%, according to an audit contracted by Vale.
All the schools in the networks that have joined the Connected Education must answer the questionnaire
A tool is available on the PDDE Interactive platform so that schools can make a diagnosis about the degree of adoption of technology in management and pedagogical practices. The information is from the Ministry of Education.
The purpose of the questionnaire is to assist the school principal in planning the use of technology. According to the MEC, the network's set of responses will also help the Secretary of Education to plan policies and actions in this area. The intention is to get a realistic picture of the education network.
The tool that allows the school to make the diagnosis was developed based on the methodology of the Edutec Guide, given to the MEC by the Center for Innovation in Brazilian Education (Cieb). The questionnaire shall be answered by the principal of the school, accompanied by at least two other teachers, preferably one who habitually uses technology in their pedagogical practices and another who does not use it.
It is divided into four dimensions: vision, training, digital educational resources and infrastructure. In order to respond, the MEC calculates an average time of 20 minutes and, when you finish filling out the answers, the principal will receive an email with a return with suggestions of concrete measures for the school.
Procedures
All schools in the network should complete the diagnosis. This phase is mandatory for States and Municipalities to continue to participate in the Program. The data will serve as a reference for decision making and even for future transfers of resources.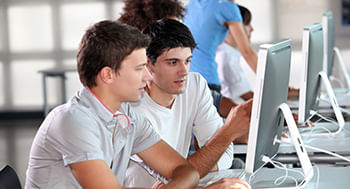 To complete the diagnosis by schools, two steps are necessary:
Step 1: The Municipal or State Education Network, through the "Connected Education Module" of the Simec, should open the diagnosis for schools.
Access should be made by the Secretary of Education who, in Simec, must enter the "Diagnosis tab" and after reading the statement, must click the "Open Diagnosis for Schools" button. At that moment, the actions turn to the Interactive PDDE and only the principals of the schools follow in the process of diagnosis that will allow to evaluate how much technology and innovation are present in the educational practices.
Step 2: Schools must open the Program Diagnosis, within the "Strategic Issues" tab in the interactive PDDE and, after completing the diagnosis, can access the network return (see step-by-step here).
If any school in the network has no access to the interactive PDDE, access must be enabled by the Municipal or State Secretariat to which it is linked, according to the Profile Management Tutorial.
Between May 14 and 17, São Paulo hosted the largest education and technology event in Latin America, Bett Educar 2019, at the Transamerica Expo Center. The event was attended by over 230 national and international companies, various lectures on topics related to education, such as classroom practices, inclusion, teacher training, National Curricular Joint Base (BNCC) and Management; as well as inspirational lectures with icons such as Augusto Cury, Leo Fraiman and Tânia Queiroz.
At Bett, we believe in creating a better future by transforming education. Our mission is to bring together people, practices and technologies to foster the development of educators, maximizing student learning. – Bett Educar Mission
Among the streets and pavilions, about 22,000 participants from the educational community of all Brazilian states are eager to learn about the technological, socio-emotional innovations and practices and methodologies that highlight and innovate the education market.
PlayKids is present at the largest Latin American education and technology event
Of course, if you talked about transforming the world through education, you spoke on PlayKids! With representatives from the area of ​​Content and Communication, we were there to collect and stay within the most current debates about education and technology. Check out everything we've seen and heard during the four days of Bett Educar 2019!
BNCC and Socioemotional Skills
The National Curricular Common Base that will come into force in 2021 was a constant theme in the stands and lectures. The great novelty of change is the work focused and guided by Socio-emotional Skills, which attribute characteristics of self-knowledge, empathy, communication and self-image associated with curricular subjects such as Portuguese, mathematics and geography.
Concern for social-emotional skills is a worldwide theme, since, with increasing frequency, we see the labor market paying attention to the emotional intelligence and the way of acting and putting itself of the individual, considering the cognitive abilities as something that can be taught and molded through courses and training. In a world that requires creativity and innovation, there is no point in having only isolated knowledge of the individual's way of being and acting, and it is in this context that the most respected schools, as in countries like Finland, are ruled.
Inclusion
Another well-discussed topic was inclusion, in every sense, from cognitive and motor deficiencies to the similar learning opportunity for all students.
After all, the classroom is and will always consist of different individuals, individuals with or without some special ability, are already different by nature. And the teacher, more and more, needs to be empowered to deal with and respond to different demands. Eliminating segregationist society is the initial step for people to have "a right to a difference in equality of rights," as spoken by Ana Mayra Samuel da Silva in her talk on the subject.
Technology and Education
Since motivation and will are the main precursors of learning, technology, by arousing natural interest and talking directly with young people, emerges as a strong ally in education. More and more schools are trying to innovate in every way, from the communication with the parents, the financial part, and especially in the classroom. With mechanisms that facilitate the reverse classroom, gamification and other resources that make learning meaningful.
Culture Maker
Placing the student as the protagonist of learning is efficient for innumerable reasons, the main one of which is motivating in the young sense of responsibility and learning synaesthetic (mixing different senses), is the hand in the mass. In addition, this learning makes the context multidisciplinary, as it applies the STEAM methodology, which consists of teaching concepts of science, technology, engineering, arts and mathematics simultaneously. It has to do with putting a real context, in which the materials talk and help each other, opposing the "old" teaching of individual subjects.
O que seria da educação sem a tecnologia?
Ao longo dos anos e em todo o mundo, o modelo educacional mudou muito. A maneira como eles o educaram é muito diferente de como seus pais foram educados, mas, acima de tudo, é totalmente diferente de como os filhos de hoje são educados tcc, monografias, monografias prontas, dissertação de mestrado e tese de doutorado. Nas últimas décadas, o processo educacional foi transformado quase completamente, girando 180 °, graças à implementação da tecnologia como um canal ou ferramenta para educar e ensinar.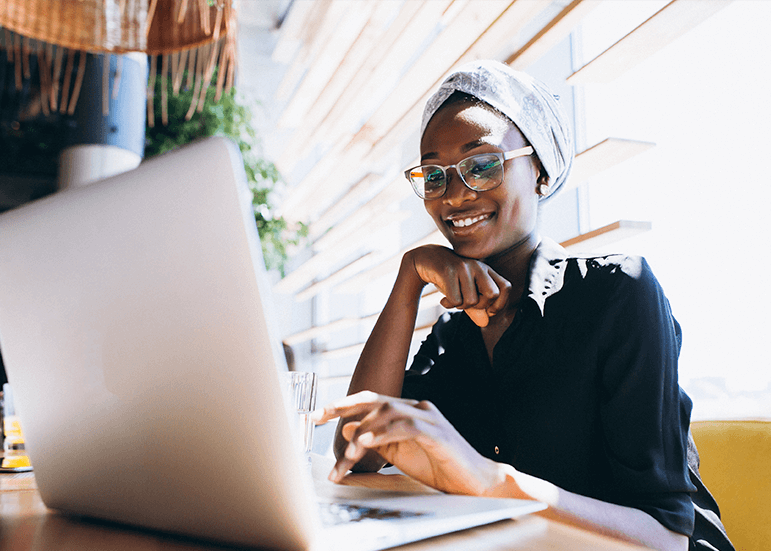 No entanto, é muito comum que, neste momento, ainda haja pessoas que não sabem se a tecnologia realmente ajuda ou prejudica o desenvolvimento acadêmico e pessoal de uma criança Compra de Diploma, Comprar Diploma, Comprar Diploma Quente.
Quais são as mudanças educacionais que envolvem tecnologia?
Geralmente, uma escola que anda de mãos dadas com a tecnologia implementa os seguintes aspectos na sala de aula:
· Use equipamentos de informática e tablets com internet a partir de um determinado nível de ensino fundamental.
· Inclui disciplinas como ciência da computação e programação do ensino médio.
· Ensine ou forneça informações através de telas interativas.
· Envie e receba on-line todo o trabalho e trabalhos de casa.
· Os professores, além de instruir os alunos, os orientam a serem autodidatas e a lidar com informações.
Qual é o peso da tecnologia na educação?
Pode-se dizer que, graças à chegada e popularidade de todos os dispositivos de tecnologia e ferramentas digitais, a educação tradicional foi transformada tcc, monografias, monografias prontas, dissertação de mestrado e tese de doutorado. Assim como na evolução, desde o começo do mundo, somos forçados a nos adaptar, se não queremos morrer, a tecnologia é um instrumento e um suporte que nos obriga a nos renovar para nos encaixar. Ou você imagina sua vida sem telefone celular ou acesso à Internet?

Antes de lápis ou cadernos não existirem, e no presente você os usa como algo normal que sempre foi. Proibir ou não incentivar o uso da tecnologia na sala de aula é como impedir que eles entrem na sala de aula. Esta sala de aula é um reflexo do progresso da sociedade, razão pela qual são necessários recursos tecnológicos e novas metodologias dinâmicas de ensino e aprendizagem tcc, monografias, monografias prontas, dissertação de mestrado e tese de doutorado.
Está cientificamente e pedagogicamente comprovado que o uso da tecnologia multimídia melhora a capacidade de aprendizado Compra de Diploma, Comprar Diplomas, Comprar Diploma Quente, reduzindo o tempo de ensino e, portanto, também seus custos. Além disso, possui inúmeros benefícios incríveis no desenvolvimento dos alunos.
Quais são os benefícios das crianças interagindo com a tecnologia?
· Aumente suas habilidades de percepção e conceitualização.
· Fomentar a colaboração.
· Torna-os mais curiosos.
· Desenvolver pensamento crítico e autônomo.
· Aprenda a memorizar símbolos e imagens com mais facilidade.
· Tornam-se mais estrategistas, graças ao processo de aprender a procurar informações corretamente.
· Abre as portas para os canais de comunicação.
· Dá a eles a oportunidade de acessar conhecimentos novos ou desconhecidos, expandindo sua mente.
· Eles têm uma melhor compreensão de todas as coisas, incluindo diferentes realidades e o mundo ao seu redor.
· Permite que eles cresçam e se desenvolvam em um ambiente multicultural.
As crianças nascidas a partir do ano 2000, mais conhecidas como Geração Z ou Geração NET, nasceram praticamente e continuarão nascendo com um telefone celular ou tablet em suas mãos, com as quais lidam perfeitamente desde o primeiro momento em que abrem os olhos, metaforicamente. conversando
Eles não precisam ser gênios para ter e saber como lidar com a tecnologia. Todos os dispositivos tecnológicos, de computadores a videogames tcc, monografias, monografias prontas, dissertação de mestrado e tese de doutorado, já fazem parte de seu cotidiano, a ponto de se comunicarem e se expressarem por meio dessas ferramentas, criando vínculos de convivência graças a eles.

Uma criança que não sabe usar esses meios tecnológicos será removida por seus contemporâneos Compra de Diploma, Comprar Diploma, Comprar Diploma Quente, consciente ou inconscientemente, e de não entrar em contato com essas ferramentas desde tenra idade, elas podem não ter um bom futuro profissional. Os alunos de hoje, amanhã, serão funcionários e chefes de empregos que você nem imagina, por isso é nossa responsabilidade ajudá-los a criar habilidades, por meio da tecnologia, para um futuro próspero em que se destacem profissionalmente.
E as desvantagens?
Como tudo na vida, embora a tecnologia seja boa, ela também tem seu lado negativo. Muitos professores até a veem como inimiga, pois se sentem deslocados no trabalho porque, graças a ela, o aluno é mais autônomo e adquire conhecimento por conta própria tcc, monografias, monografias prontas, dissertação de mestrado e tese de doutorado.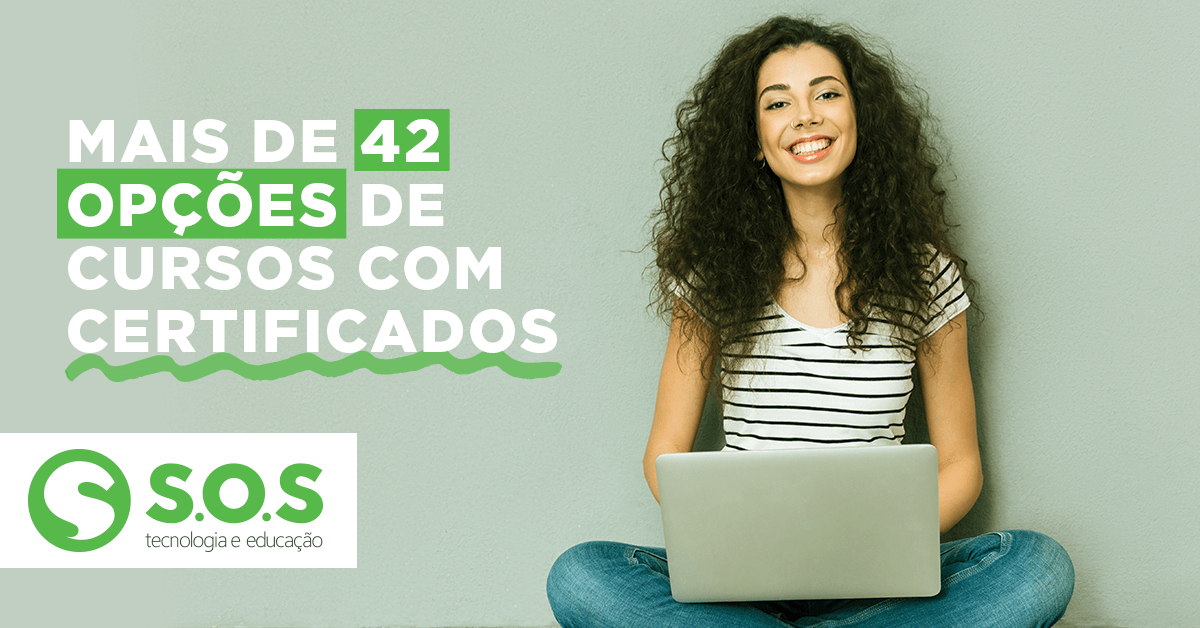 Nada está mais longe da realidade, porque ninguém pode se passar por um professor Compra de Diplomas, Comprar Diplomas, Comprar Diploma Quente, mas a tecnologia tem uma série de desvantagens que podem aumentar cada vez mais com o tempo, gerando danos emocionais, intelectuais e até físicos.
As crianças que usam apenas a tecnologia como método de aprendizado e entretenimento, e sem nenhuma supervisão ou orientação, podem:
· Seja sedentário e sofra de doenças como excesso de peso.
· Isolar e negligenciar aspectos fundamentais do desenvolvimento, como a interação humana.
· Ficar frustrado facilmente quando eles não têm as habilidades necessárias para conseguir algo.
· Seja menos tolerante com coisas lentas ou comunicação verbal.
· Sofrem de ansiedade, estresse, irritabilidade e até depressão.
· Distraia-se rapidamente em atividades simples.
· Gerar dependência do uso de dispositivos tecnológicos.
· Riscos quando expostos em redes sociais.
· Atrase o seu aprendizado no nível da leitura, criatividade e imaginação.
· Não tenha curiosidade sobre o mundo exterior tcc, monografias, monografias prontas, dissertação de mestrado e tese de doutorado.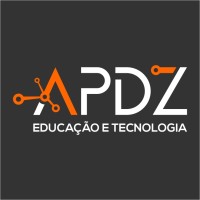 Tecnologia e educação: amigos respeitosos em vez de aliados ou inimigos
Embora a tecnologia possa ser um aliado positivo da educação graças às suas ferramentas digitais, você não pode negar seus aspectos negativos. Mas, felizmente, elas diminuem se a criança tem guias ou mentores, como pais e professores, que se envolvem e administram seu tempo e uso nessa virtual "coexistência" tcc, monografias, monografias prontas, dissertação de mestrado e tese de doutorado.

Como ser um guia de mídia entre tecnologia e realidade?
Pai, o melhor conselho que podemos dar é:
· Envolva-se no processo de estudo e adapte-se a essa mudança tecnológica. Peça ao seu filho que explique como os aplicativos e programas que eles usam como ferramentas tecnológicas funcionam. Só então você poderá entender a importância deles e também aprender algo novo para aplicar à sua vida diária tcc, monografias, monografias prontas, dissertação de mestrado e tese de doutorado.

· Estabeleci um cronograma para o uso de telefones celulares, computadores, tablets ou consoles de videogame para entretenimento.
· Assista às páginas que você visita e todo o conteúdo que compartilha, mas seja honesto. Diga a ele que uma das condições é que você tenha acesso para ver tudo o que ele faz nos seus dispositivos tcc, monografias, monografias prontas, dissertação de mestrado e tese de doutorado.
Tudo em excesso é ruim e até coisas muito boas podem causar sérios danos se não forem usadas corretamente. Sem dúvida, a tecnologia é uma aliada do processo educacional das crianças, desde que seja usada com responsabilidade.

Isso não apenas fornece a eles o conhecimento para lidar com diferentes tipos de software, hardware, dispositivos móveis e ferramentas digitais tcc, monografias, monografias prontas, dissertação de mestrado e tese de doutorado; Também ajuda a construir uma geração de jovens com oportunidades para construir um mundo melhor, graças ao seu empoderamento, mentalidade empreendedora e visão positiva do futuro.